Assembly
Cat Ladder assembly is quick and easy.  All you'll need is a Philips head screwdriver. If you intend on the using the mounting block, a small hammer is useful, too. See our FAQ section for more on the mounting block.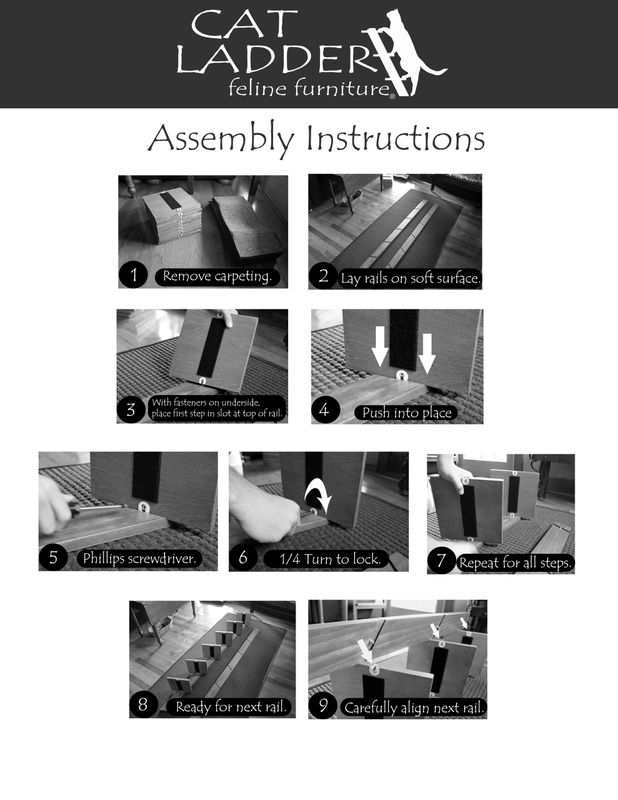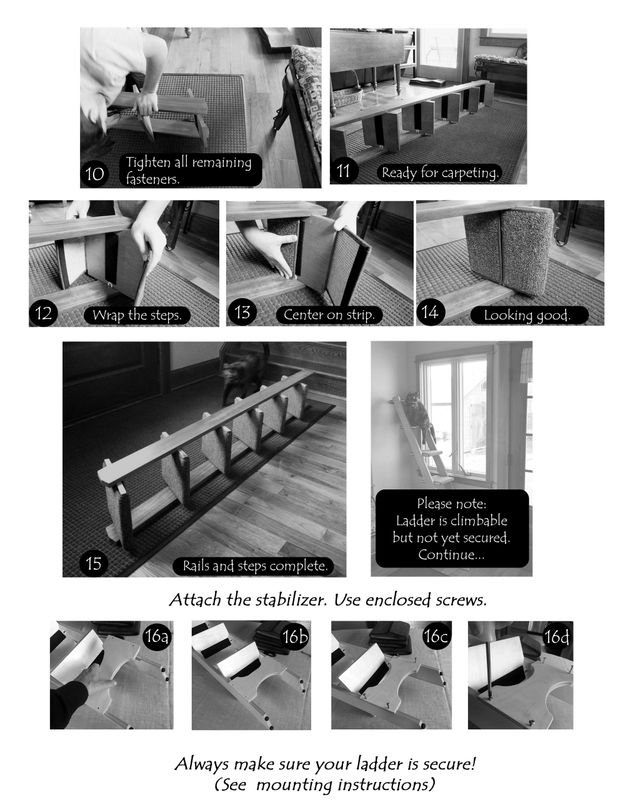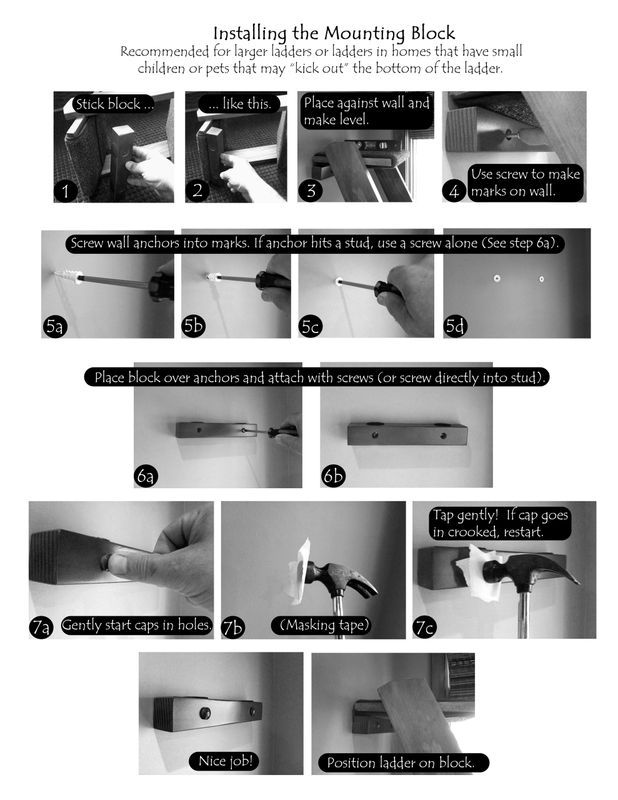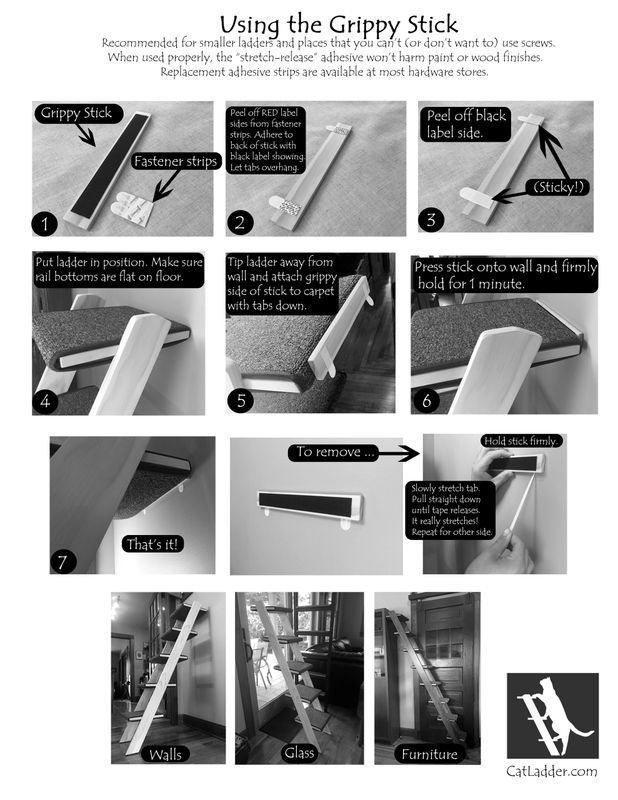 About safety …
We encourage you to read the following guidelines and use good judgment when assembling and positioning your Cat Ladder.
o   Our ladders are designed to support the weight of even large domestic cats, but you should always be sure the ladder is secure wherever you place it. The 3 through 5 Step ladders ship with Grippy Sticks. The 6-8 Step ladders include a mounting block. See the Assembly Instructions link above for more information. Extra Grippy Sticks and mounting blocks can found under our products section.
o   Cat Ladders aren't designed for use by people, even (and perhaps most especially) children. Kids may be tempted to climb the ladder, so be sure to block access to it if you can't guarantee direct supervision. 
o   The ladder has rubber feet. Make sure they are firmly planted on a clean, even surface where they can get a good grip. Don't place the rubber feet on loose area rugs that can shift, or a place where the floor may get wet. 
o   As you're considering where to put the ladder, think about placement conditions and how you can make sure it won't slip. It may be necessary to use the included Grippy Stick or mounting block for added stability.
o   If you have any concerns about children or pets knocking over the ladder, please secure it at the top.
o   Consider the potential for "kick-out" – even a firmly placed ladder can slide down if the legs are kicked out and the top is not anchored.